Contact Us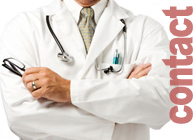 Karlton Apt., Vakola Village Road, Near Vakola Masjid, Vakola, Santacruz (E), Mumbai - 400 055.
Tel. : +91-22-26671544
Mob.: +91-98201 83757
Recurrent Miscarriage
When a couple has two or more miscarriage they require special investigation and treatment.
Complete investigation workup done.
Facility for Diagnostic Operation Laparoscopy and Hysteroscopy for management of repeated Miscarriage.
Advanced treatment- Active Immunotherapy.