Contact Us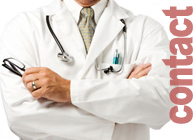 Karlton Apt., Vakola Village Road, Near Vakola Masjid, Vakola, Santacruz (E), Mumbai - 400 055.
Tel. : +91-22-26671544
Mob.: +91-98201 83757
Counselling
| | | |
| --- | --- | --- |
| | | India`s First Gynaecological Counselling Centre |
The Counselor is India`s first Gynaecological Counselor, set up to address the needs of women at various stages of life, from puberty, to adolescence, to marriage, pregnancy, motherhood, middle age and menopause - at a psychological and emotional level.
The Counselor gives patients essential information about human sexuality, so that the correct scientific knowledge may lead to building healthy attitudes towards sex. With the help of multilingual patient education software, patients are provided guidance in nine Indian languages, with explanations of the more delicate nuances of an intimate marital relationship.
Having a trained gynaecologist listen to them and answer queries to their satisfaction eases patient mind and improves the quality of their health and life.
SOME OF THE SUBJECTS ON WHICH COUNSELLING IS PROVIDED ARE LISTED BELOW
Puberty
Understanding physical and psychological changes inthe process of growing up
Abortions
Surgical & medical
Infertility

Complete diagnosis
Advanced treatment
Intrauterine Insemination IUI
In Vitro Fertilization (IVF)/ Test Tube baby
Laparoscopic surgery for infertility
Tubal disease
Endometriosis

Pregnancy

Planning pregnancy
Ante-natal care
Routine Pregnancy

Deliveries including

Painless normal deliveries
Caesarian Section
High Risk Pregnancy
Post delivery problems
Treatment for Recurrent Miscarriages
Management of patients with heavy uterine bleeding (Balloon ablation thermachoice)
Gynecological surgeries including hysterectomy
Endoscopic surgery - diagnostic and operative
Laparoscopic & keyhole surgeries
Hysteroscopy
Contraceptive advice and treatment
Menopause
Coping with physical and psychological changes post
menopause
Preventing complications