Contact Us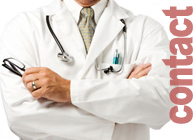 Karlton Apt., Vakola Village Road, Near Vakola Masjid, Vakola, Santacruz (E), Mumbai - 400 055.
Tel. : +91-22-26671544
Mob.: +91-98201 83757
Infertility
Complete Investigational work up done. All Laboratory investigations
Facility for Diagnostic & Operation Laparoscopy and Hysteroscopy for infertility.
Advanced assisted Reproduction Technique Available IUI/IVF/ICSI/IMSI/Egg Donation Embryo
Donation/ Sperm Donation/Surrogacy.
Tied up with Morpheus IVF- Indo German Venture to provide high quality management of infertility.
Counselling Facility with expert .improves out coming treatment.