Contact Us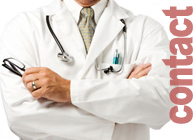 Karlton Apt., Vakola Village Road, Near Vakola Masjid, Vakola, Santacruz (E), Mumbai - 400 055.
Tel. : +91-22-26671544
Mob.: +91-98201 83757
Marriage Tadka
Marriage Tadka- an exclusiveworkshop on Marriage arranged on 9th Oct 2010 at J W Marriot Hotel, Juhu. Attended by 35 participants & was a big success. Next workshop ( Marriage Tadka ) is on 20th Nov 2010 at J W Marriot Hotel.
Fertility Camp was arranged ar the Hospital on 16th Oct 2011. 65 couples attended the camp. Dr. Richa Jagtap, IVF Expert from Morpheus Life Sciences along with 3 Counsellors, Dr. Moushami, Dr. Dhara & Dr. Rushali, attended the camp.