Contact Us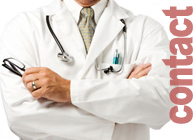 Karlton Apt., Vakola Village Road, Near Vakola Masjid, Vakola, Santacruz (E), Mumbai - 400 055.
Tel. : +91-22-26671544
Mob.: +91-98201 83757
Facts About Women's Wellness-Nutrition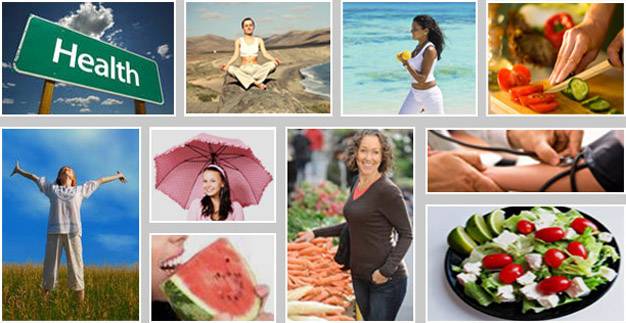 How do nutrition needs change for women throughout their lifespan?
During adolescence and early adulthood, women need to consume foods rich in calcium to build peak (maximum) bone mass. This will reduce the risk of developing osteoporosis, a progressive condition where there is a loss of bone that leaves those affected more susceptible to fractures. Women also need an adequate iron intake because they lose iron through menstruation. Women also need an adequate intake of calories to support energy and nutritional needs in order for the body to function properly. The amount of calories that an individual needs varies for each person and is based on age, gender and activity level. As a general recommendation, women between 23 and 50 years of age generally need between 1,700 and 2,200 calories per day to maintain their current energy needs and body weight. Older women generally require fewer calories to support and sustain energy needs. Consuming fewer than 1,500 calories per day, even in attempts to lose weight, can put women at nutritional risk and can result in malnutrition and poor health. For more information on how to calculate one`s nutritional needs, go to http://www.mypyramid.gov/ and insert your personal information. The 2005 Dietary Guidelines for Americans is another reference or guide to assist you in learning to eat a balanced and nutritious diet for good health.
What is a healthy diet?
A well-balanced diet, comprised of a variety of foods, adequately meets women`s needs for vitamins, minerals and energy. For good health, women need to pay special attention to calcium, iron and folate (folic acid) intake. A healthy diet also should minimize the intake of fat and sugar. Diets high in saturated or trans fat can promote high levels of blood cholesterol and increase risk for heart disease. A diet that includes high sugar provides empty calories, or calories that do not provide any nutritional value and often times replace more nutritious food selections. Here are some more suggestions for healthy eating.
Eat a variety of foods.
Balance the food you eat with physical activity. Maintain a healthy body weight.
Choose a diet with plenty of whole-grain products, vegetables and fruits.
Choose a diet low in fat, saturated fat and cholesterol.
Choose a diet moderate in sugars.
Choose a diet moderate in salt and sodium.
If you drink alcoholic beverages, do so in moderation.
How can I determine how much fat is OK to eat daily?
The total fat in your daily diet should average no more than 30 percent of your total calories consumed. And saturated fat should be no more than 10 percent of those 30 percent of calories. The amount of fat and saturated fat you eat depends on the foods you select and consume that have fat in them. Consider consulting with a nutrition professional to learn more about how to calculate your fat needs and to not exceed what are healthy amounts. There are many tools available to help you determine how much fat you should consume each day based on your current energy and nutrition needs. Reading food labels is one way to begin to identify where and how much fat is in particular food items.
Are dietary supplements such as vitamins and minerals important in a healthy diet?
It has not been scientifically established that large amounts of vitamins and minerals or dietary supplements help prevent or treat health problems or slow the aging process. Daily multivitamin tablets can be beneficial to some people who do not consume a balanced diet or a variety of foods. Generally, eating a well-balanced diet with a variety of foods provides the necessary nutrients your body needs. Eating whole foods is preferable to supplements because foods provide dietary fiber and other nutritional benefits that supplements do not. If you choose to take vitamin and mineral supplements, it is recommended to choose a multi-vitamin that does not exceed 100 percent of the Recommended Dietary Intake (RDI).
How do you know which weight-loss programs are safe?
Many commercial weight-loss programs can work if they motivate you to decrease the amount of calories you eat or increase the amount of calories you burn each day. A responsible and safe weight-loss program should have the following features:
The diet should include all of the recommended daily allowances for vitamins, minerals and protein and be low-calorie, not low in essential foodstuffs.
The program should direct an individual toward a slow, steady weight loss unless your doctor feels your particular health condition would benefit from more rapid weight loss. Expect to lose only about a pound a week after the first week or two.
You should be evaluated and seen by your doctor before beginning any weight-loss program. Your physician also should be able to advise you on the need for weight loss, the appropriateness of the program you have in mind and a sensible weight loss goal.
The program should include plans for weight maintenance after the loss phase is over.
The program should assist in encouraging healthy lifestyle behaviors such as changing your dietary habits and level of physical activity to enhance the likelihood of permanently adopting good health habits.
A commercial weight-loss program should provide a detailed statement of fees and costs and of any additional items and should be recognized as safe by the FDA.
Why is calcium important?
All youth need calcium to build peak (maximum) bone mass during their early years of life. Low calcium intake is one important factor in the development of osteoporosis, a disease in which bone density decreases and leads to weak bones and future fractures. Women have a greater risk than men of developing osteoporosis. During adolescence and early adulthood, women should include good food sources of calcium in their diets This is when bone growth is occurring and calcium is being deposited into the bone. This occurs in women until they are 30 to 35 years of age. Women 25 to 50 years of age should have 1,000 mg of calcium each day, while women near or past menopause should have 1,200 mg of calcium daily if they are taking estrogen replacement therapy; otherwise, 1,500 mg per day is recommended. Women older than 65 years of age should have 1,500 mg per day.
What are goods sources of calcium?
Low-fat dairy products are excellent sources of calcium. Other good sources of calcium include salmon, tofu (soybean curd), certain vegetables (broccoli), legumes (peas and beans), calcium-enriched grain products, lime-processed tortillas, seeds and nuts. If you do not regularly consume adequate food sources of calcium, a calcium supplement can be considered to reach the recommended amount. The current recommendations for women for calcium are for a minimum of 1,200 mg per day.
Why is iron important for women?
Women need more of this mineral because they lose an average of 15 to 20 milligrams of iron each month during menstruation. Without enough iron, iron deficiency anemia can develop and cause symptoms that include fatigue and headaches. After menopause, body iron generally increases. Therefore, iron deficiency in women older than 50 years of age may indicate blood loss from another source and should be checked by a physician. Animal products, such as meat, fish and poultry are good and important sources of iron. Iron from plant sources are found in peas and beans, spinach and other green leafy vegetables, potatoes, and whole-grain and iron-fortified cereal products. The addition of even relatively small amounts of meat or foods containing vitamin C substantially increases the total amount of iron absorbed from the entire meal.